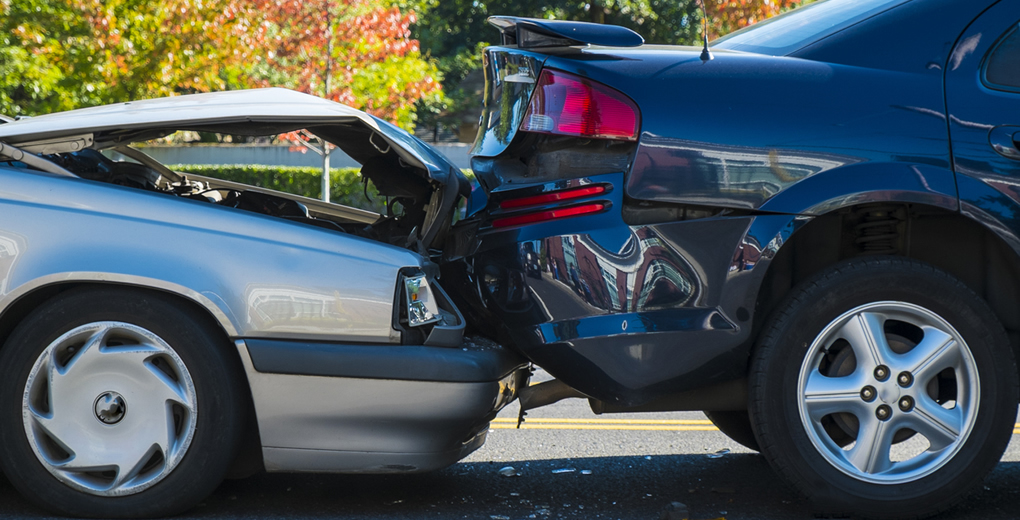 7 Steps To Take After A Car Collision
Even a minor car accident can be traumatic, making it difficult to think clearly about what should be done next. The tips below will help you prepare for a time when your mind may be crowded with a million other worries.
1. Always stop
Depending on the severity of a collision, you won't always need to call the police, but Section 170 of the Road Traffic Act 1988 states that you must stop at the scene of an accident.
Always stop in a safe place if the car is still drivable, or if not, put your hazards on and move yourself and any other passengers and pets to a safe place while you await emergency services.
2. Provide details
While you're obliged to exchange name, address and vehicle registration with others involved in the collision, there's no legal requirement to provide motor insurance details if no one has suffered an injury.
But as injuries which aren't immediately apparent at the time can come to light further down the line, it's a good idea to offer this information there and then. It can also help speed up claims regardless.
If someone has been injured, this must be reported to the police within 24 hours. Obviously, in the case of a serious injury, this time frame is likely to become shorter, but sadly it is only under a moral obligation where motorists should call an ambulance, not a legal one.
There are other occasions where the police should be notified, such as if you believe you've been the victim of a deliberate insurance claim scam – 'crash for cash' as it's known – or if you think the other driver is under the influence.
If you've collided with a parked car and can't find the owner, you need to leave your details on the windscreen.
3. Make notes
There's a reason you should always have something to write on in your vehicle. Making notes and drawing sketches illustrating circumstances around your collision, including weather conditions, time and date, and contact details of witnesses will be a great help when it comes to making a claim and can assist a quick settlement.
If your budget allows, a dash cam can be invaluable, especially when it comes to assigning blame or exposing scams.
4. Mind what you say
We can't help but say sorry as a nation, but there are times when it's wise to resist the urge. While you're not accepting blame by apologising, as many believe, you could still invalidate any future compensation claims if your verbal statement from the scene is taken into account.
5. Contact your insurer
Always notify your insurer of a collision, even if you're not sure whether to make a claim. Not only will they be able to advise you as to whether or not you should claim, this phone call could be the difference between you being able to claim and not, as many policies will have a specific time frame after which you won't be able to claim. Now would be the time also to provide all the information you've gathered around the incident, including witness contact details and dash cam or CCTV footage.
6. Putting in a claim
If your car is covered with comprehensive insurance, you can claim from your own insurance policy. With third party insurance, you can only be compensated through the other party's insurance, providing they were at fault. Otherwise, your insurance policy will only cover damage or injury costs for the other person involved.
Your no claims bonus could still remain intact after a collision if your insurance provider is able to cover the costs through the other driver's insurance. Again, this would not be the case if you are deemed to have been at fault.
7. Repairs and write-offs
Depending on the extent of the damage, your car may be written off by the insurer, as it's not economically viable to have it repaired. In this case, your car would be taken away, and you'd receive a settlement equal to the market value of the car at the time of the collision.
You can expect the insurer to deduct the policy excess value from this figure, so it may be less than you first anticipated.
If you think the car is worth more, you can provide your insurance provider with evidence of the same make, model, age and mileage which are for sale.
If your car's gotten off lightly and can be repaired, it will likely go to a repair garage recommended by the insurer and restored to the condition it was in at the time of the accident. You shouldn't arrange for any repairs to be done without your insurance provider's permission if you want them to cover the cost.
Got any more questions about you car insurance? Contact our experts at R Collins, and we'll be happy to answer them.
Call 01977 558 391 or email enquiries@rcollins.co.uk.