The Prince of Wales Hospice – Club 5 First Year Anniversary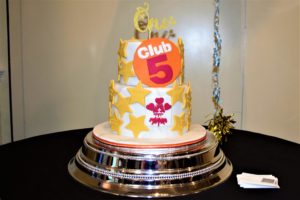 Yesterday we were very proud to join other Prince of Wales Hospice Club 5 Members at a special lunch to celebrate its first year anniversary, hosted by Rogerthorpe Manor! What a fantastic event, wonderful charity and amazing people. Since its formation, Club 5 has raised an amazing £32,311.91 to support patient care and the R Collins team were honoured to be presented with a Certificate of Appreciation for our commitment to this special charity.
The Prince of Wales Hospice provides 24-hour specialist care to support those who live with a terminal illness.
To donate to this fantastic cause, please click here: https://www.justgiving.com/fundraising/tracey-train