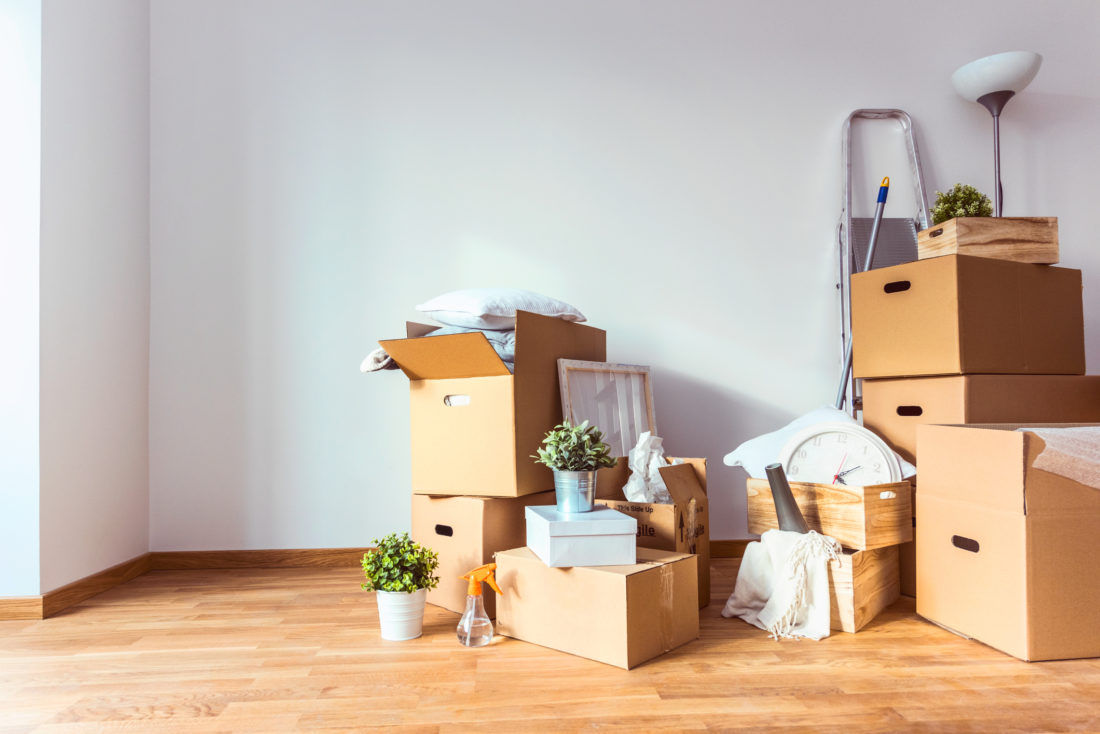 Moving house? Here are 10 top tips to get you started
Moving home is an exciting prospect, especially if you've bought the property. Yet the stress accumulated in the lead-up can often spill overboard come move-in day, making you wish you'd never bothered moving in the first place.
That being said, it's probably the moving out part that we don't like—packing, cleaning, hauling box after box into the van. Then you step into your new pad and it's bare, just waiting for you to splash your name over it. But where do you start? Here are ten tips to get you up and running.
1) Utilities
Sorting out your gas, electricity and water should be a top priority, especially if it's wintertime. Believe us, a warm bath could help you come the end of the day. You may also want to ensure your WIFI is up and running before your move-in date as it can take several weeks to set up and otherwise you'll be left unconnected in the meantime.
2) Photoshoot
Before you unpack, it's time to whip out your phone and snap away. No, it's not so that can watch the likes roll in when you fire it onto social media. Instead, you'll be covering yourself in the event of a dispute later down the line, especially if you're renting.
3) Organise those boxes
Depending on your level of organisation, you may have sorted which boxes go where already, inventory list and all. Don't fret if you haven't, but make sure your furniture and storage units are in the right rooms ready for unpacking.
4) Special delivery
Redirecting your mail should not be understated. Whether you pay for the service or call all companies which contact you via post, be prompt to avoid being on the receiving end of a hefty council tax or utility bill that was sent to your old address.
5) Focus on the big things
Fridges, freezers, washers, TVs and beds – build, rebuild and shift to get it all sorted. You can live just fine without your favourite candles and wall mirrors, but make sure to get your bed constructed as soon as you move in so you have somewhere comfy to sleep after a hard days decorating.
6) Focus on the little things… and recycle
Now that the bigger things are organised, it's time to unpack. Luckily for you, unpacking means tidying since your storage units are already up. It's Mary Poppins' dream come true. Just remember to recycle all that cardboard.
7) Check your security
Familiarising yourself with doors, windows, garages and the locks may seem like second nature, but be sure to improve your locks if you deem it necessary, especially if you own significant valuables in the home.
8) Ensure you insure
On the back of #7, having a thorough review of your insurance policy is worthwhile and also the easiest time to do it. Consider buildings, outhouses, stand-out features, contents, valuables and more. Better safe than sorry.
9) Making a house a home
Regardless of what you intend to do with your property, putting your own style on your home is probably the best fun you'll have here. Use your imagination—or that Barker and Stonehouse brochure—to splash your personality and style around.
10) Any excuse for a party
If you're new to the area, why not invite your neighbours around for a few drinks and food? It won't go amiss and it's the first bond between you, your home and your new community. Besides, it's as good an excuse as any to showcase your stylish new home.
Whether you've moved into a new place or not, finding insurance appropriate to you can be stressful. Let R Collins & Co take that away with a trusted policy you can depend on. Call our friendly team on 01977 558391.