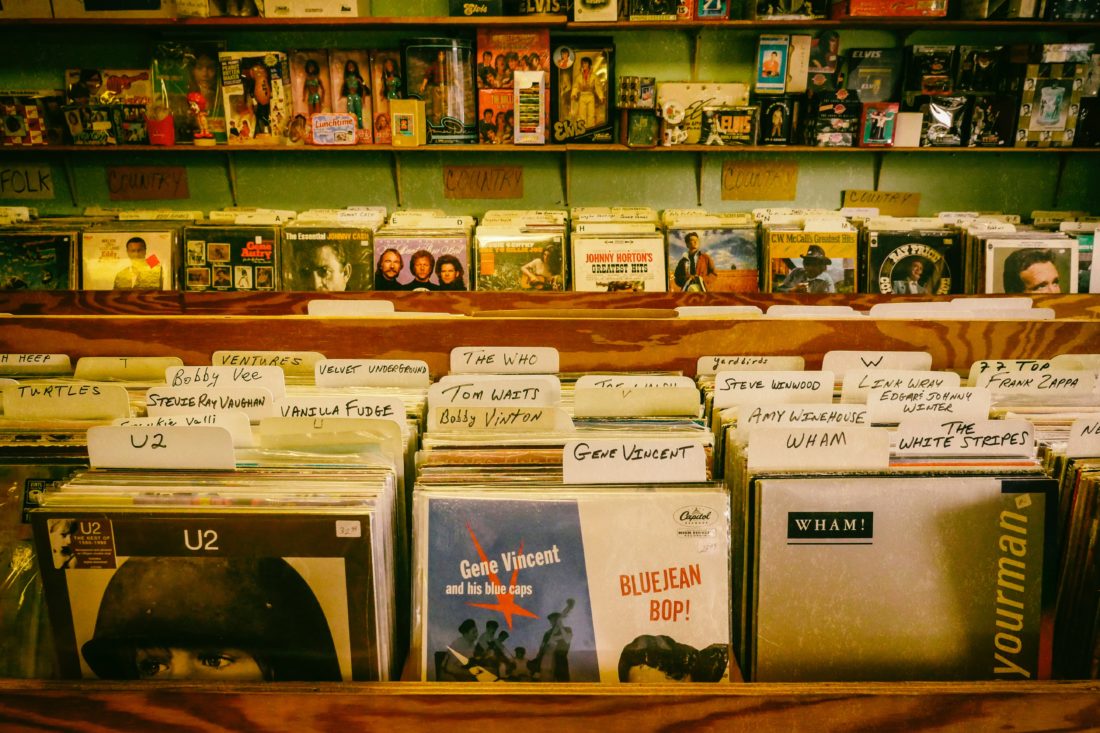 Here are 5 of the rarest vinyl records on the market
Since their initial release in the late 40's, vinyl records have been popular amongst both younger and older generations alike. Having thought to be a dying breed when compact discs – or CDs – came into the picture, they enjoyed a post-millennium resurgence and sales have since skyrocketed over the years. Whilst the number of sales in the used record market can be hard to measure, figures indicate around 4 million units passed hands in 2007. Nine years later in 2016, this figure surpassed 16 million.
Whether you're a zealous Zeppelin-fan, dotty about Doris Day or Beatles barmy, it's clear that there's a mystique and authenticity surrounding vinyl records that streaming online simply cannot capture. That being said, not every record is created equally. If you happen to get your hands on a first copy or a rare/limited release, it might be worth a fair bob. We look at 5 of some of the rarest and most valuable records that are currently out there, somewhere.
Bob Dylan – The Freewheelin' Bob Dylan (withdrawn version)
Just before Bob Dylan's second album was released in 1963, four tracks were withdrawn and replaced with four different songs. The reasons for this change were never fully disclosed although speculations have, of course, been made over the years. Due to an error at the pressing plant, a small number of records were released with the four withdrawn tracks present including 2 stereo copies and 20 mono copies. The stereo versions are now worth more than £26,000, whilst a mono version can collect a cool £11,000.
The Beatles – White Album
Following a period of meditation with Maharishi Mahesh Yogi in Rishikesh, India, the Beatles started to record their esteemed ninth UK LP, 'The White Album'. Upon its release, band members and executives were issued with exclusive serial-numbered copies of the records, of which Ringo Starr sold his personal copy, No.0000001, for $790,000 in 2015. For those not lucky enough to be part of the Beatles' inner circle, early versions of the record are still generating high figure sums, with No.0000441 previously listed for sale on eBay for £1,934.65.
David Bowie – Diamond Dogs
Renowned for his iconic style, innovation and fearless musical mastery, David Bowie revolutionised the world of music with hugely popular records from Ziggy Stardust to Fame and Let's Dance. His 1974 album 'Diamond Dogs' joined the others in gaining huge popularity but what many don't know is that the cover was amended before its full release in order to make it more consumer-friendly. A few keen-witted employees kept back some of the uncensored originals, one of which was sold in 2003 on eBay for $3,550. This may now be worth much more following the artist's death.
Sex Pistols – God Save the Queen/No Feelings
Endlessly controversial and notoriously impossible to reign in, The Sex Pistols' antics offended the nation time and time again. When they signed a record label with A&M Records in 1977, nobody predicted it would be plain sailing, but A&M went ahead and pressed 25,000 copies of the record in anticipation. After signing the contract, the Pistols' celebrations got slightly out of hand, resulting in them toppling drunk out of a Bentley in front of a playground full of shocked school children. A&M got cold feet, dropped the band and destroyed most of the advance copies. The few that survived are amongst the most sought-after punk records in the world. You'd have to pay around £8,000 to get your hands on one.
The Quarrymen – That'll Be The Day/In Spite of All the Danger
Before the Beatles, there were 'The Quarrymen', formed by John Lennon in 1956. This record features the first recording session between John, Paul and George. For 17 shillings and three pence, the recording was pressed directly onto the disc and with only 15 shillings between them, the studio owner kept hold of it until they returned with the full amount. It's one of a kind and was thought to be worth around $250,000 in 2012. In the early 80's McCartney pressed 50 copies for friends and family which are worth between $10,000 to $13,000.
Protect your investment
Building a collection takes time, along with a healthy dose of commitment, passion and expense. Whilst your home insurance does take care for your contents up to a certain amount, if you do have high-value items in your home, it's worth conducting a review of your home insurance to ensure these are properly accounted for. Call R Collins & Co on 01977 558391 to arrange a review and to find out the best way to record your household inventory for collectables that hold a little piece of your heart.