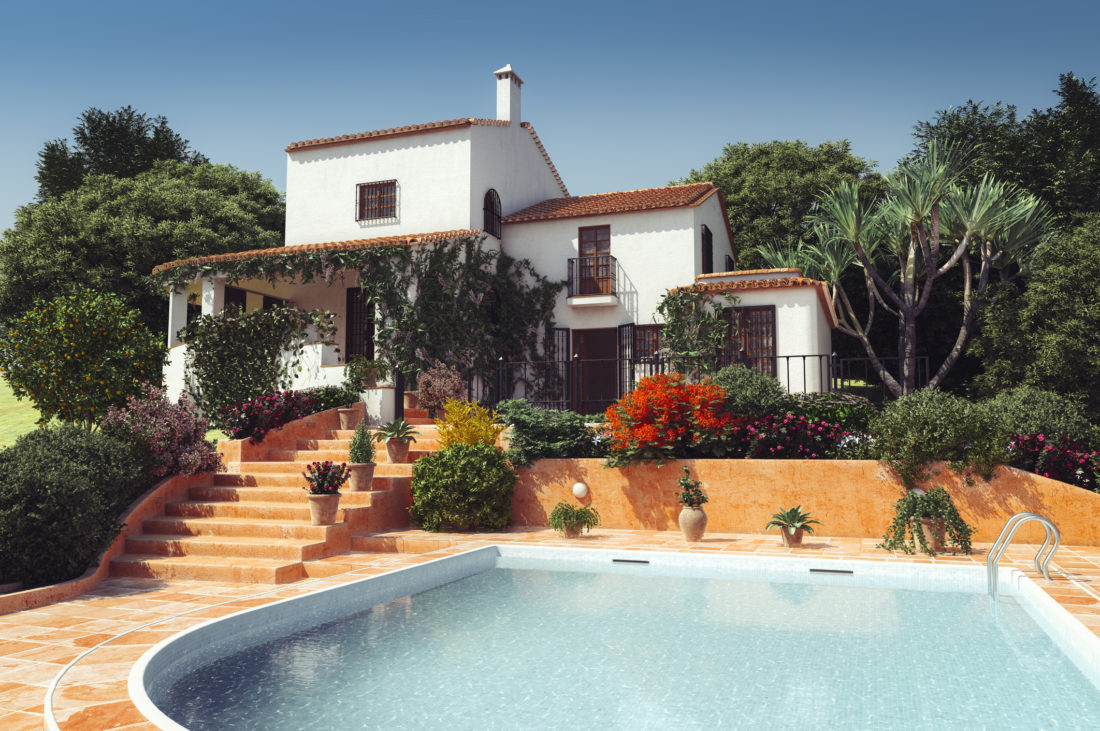 Holiday home insurance: Q&A
Owning a second home is a multi-faceted venture. It can be a getaway for you and your family when Blighty gets the better of you, providing winter sun or summer shade. For business heads, house ownership is a solid investment regardless of what you plan on doing with it. You can rent it out in the meantime, or keep it unoccupied, ready for your use as and when you please.
As well-known holiday home insurance brokers, we get lots of questions on second and holiday home ownership, so have put together a little Q&A to help with the most common problems.
Q: I haven't decided where to buy my second home yet. Does location matter?
A: Aside from being a huge factor in your decision, location can mean everything for your insurance, too. Quieter, more secluded areas often pose a smaller chance of theft and other crimes. Flood risk areas naturally pose water damage issues, but it doesn't mean we're not able to include this in your policy. The key aspect is to find somewhere that suits you.
Q: Do I need second home insurance? / Can't I just buy regular home insurance?
A: Whilst some policy features may overlap between the two policies (buildings and contents), the conditions are very different. Emptiness, theft and storm damage are insurers' primary concerns when insuring second homes. As you won't be around, you won't be able to quash or minimise an issue, either.
Q: What happens if I just tell my insurer that I live full-time at my second home?
A: For your own sake, you should always be honest with your insurance company. If you're not and something happens, your insurance company may be reluctant to pay out if it is deemed you withheld the truth. In turn, this could leave you with significant shortfalls to make up and your assets could even be in jeopardy.
Q: Can I let the property out?
A: Many of our clients rent their second home out over winter, summer or even the whole year. It's advised you consider public liability insurance. This cover can pay for legal and compensation costs if, for example, your tenant falls in your premises and injures themselves due to your negligence or omission.
Q: Can I employ somebody to check over and clean my second home every so often?
A: That's fine. In fact, we recommend it, as it could deter would-be criminals planning a burglary. If you do employ a member of staff, however, you'll need employers' liability to protect you and your employee. This is a legal requirement and it can cover legal and compensation costs in an incident was due to your negligence.
Q: What are some common ways to reduce the chance of a claim?
A: Having somebody go into your property can help drastically, even if it's simply a family member or friend. Keep the property looking 'lived-in', ensure gates, doors and windows are locked and secure. It's worth checking your policy document as some insurers demand you use a specific type of key.
Q: Is there anything else I should look out for?
A: Take necessary precautions in relation to the location of your second home. For instance, if it's very cold during the winter months, consider insulating your pipes. If there's lots of rain, ensure drainage systems have no chance of becoming blocked. If your home is abroad and experiences unpredictable or extreme weather, try to plan for this where possible.
We have considerable experience in providing second home insurance, as well as an array of other policies, and are more than happy to answer any other query you may have.
Give R Collins & Co a call on 01977 558391 and speak to one of our team.