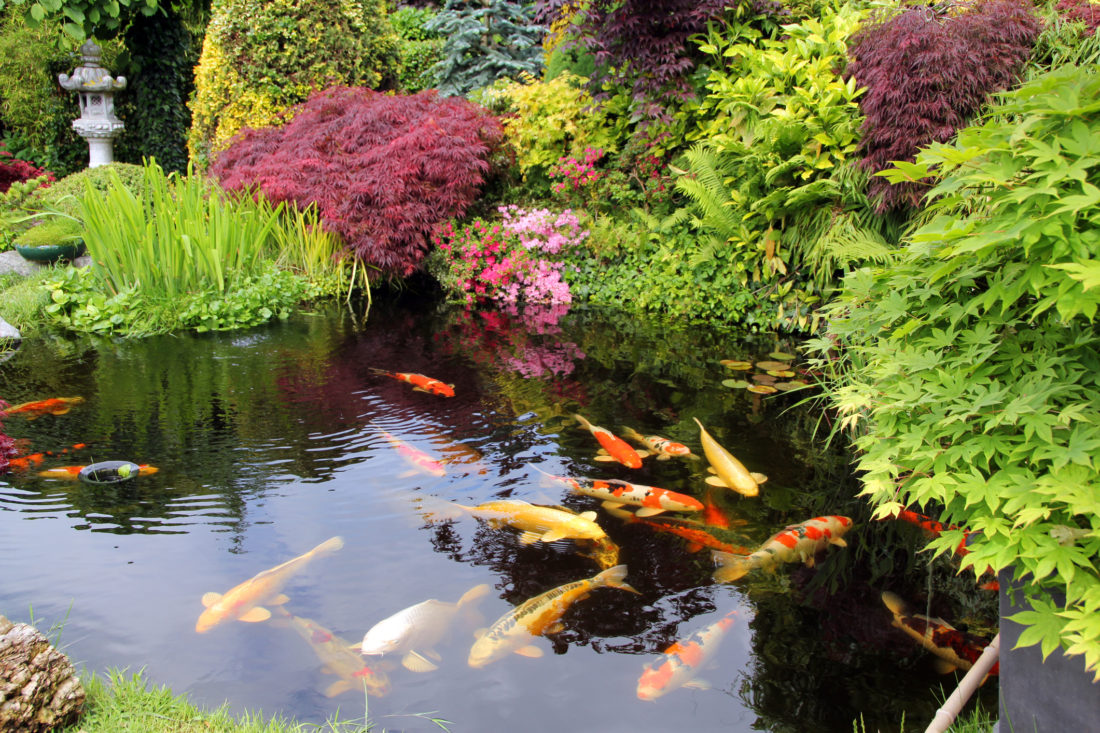 Fishy Business – Are you 'fin'sured against ornamental fish theft?
Certain species of fish are increasingly becoming a target for thieves due to their hefty price tag, accessibility and lack of traceability. Such a theft can be distressing for their owners. Monetary value aside, they're often considered beloved family pets and may have been bred in the family for decades.
The focus of theft appears to be on koi carp, of which the finest grade of the species can be worth up to many thousands of pounds. These are usually kept in large garden ponds leaving them more vulnerable to theft than animals kept indoors.
Intrusive methods
Thieves use Google Earth to find homes with large fish ponds with the potential to house these high-value fish. They have also been known to use drone technology to get a closer look, a practice which is currently mostly unregulated. Garden centres are frequently targeted and in 2017, Squire's Bagshot Lea garden centre in Surrey lost £7,500 worth of fish during a theft, including 10 koi carp and a sturgeon.
Protecting your fish
Review the security of your gardens and surrounding areas. It's worth investing in physical measures such as high fences, secure gates and high-grade locks. You might consider CCTV security which can be easily managed through your mobile or tablet device, and motion activated security light to deter thieves. Putting these measures in place will also serve towards protecting the rest of your garden and outbuildings following a break-in.
For some ponds, you may want to fit a grille over the pond to protect your fish whilst you're away from home, however, this isn't a frequently utilised option.
You may consider microchipping your fish so that if police do uncover them, they can identify them and return them to you. It's also wise to take pictures of your individual fish so that if they are found, they can be identified by their distinct markings. If your fish have been stolen, you can also request that other keepers keep an eye out on social media in case they pop up for sale in the following weeks.
Following a theft, think about contacting your local koi clubs, rescue groups and local pet stores to check that they haven't come across your stolen fish.
Damaged equipment
During break-ins, expensive equipment is often damaged in the process. The pond filter itself can cost as much as £3000, not including the cost of installation and repairing any damage to the pond itself. The ponds can also house heaters, aerators, thermal lining and more – all of which are subject to damage during a theft.
R Collins & Co can ensure that you're covered against this damage so that following a break-in, you're able to get your pond back to a useable condition as soon as possible. We can also look into arranging a specialist policy to cover the financial cost of replacing your fish. Just give us a call on 01977 558391 to see how we can help.