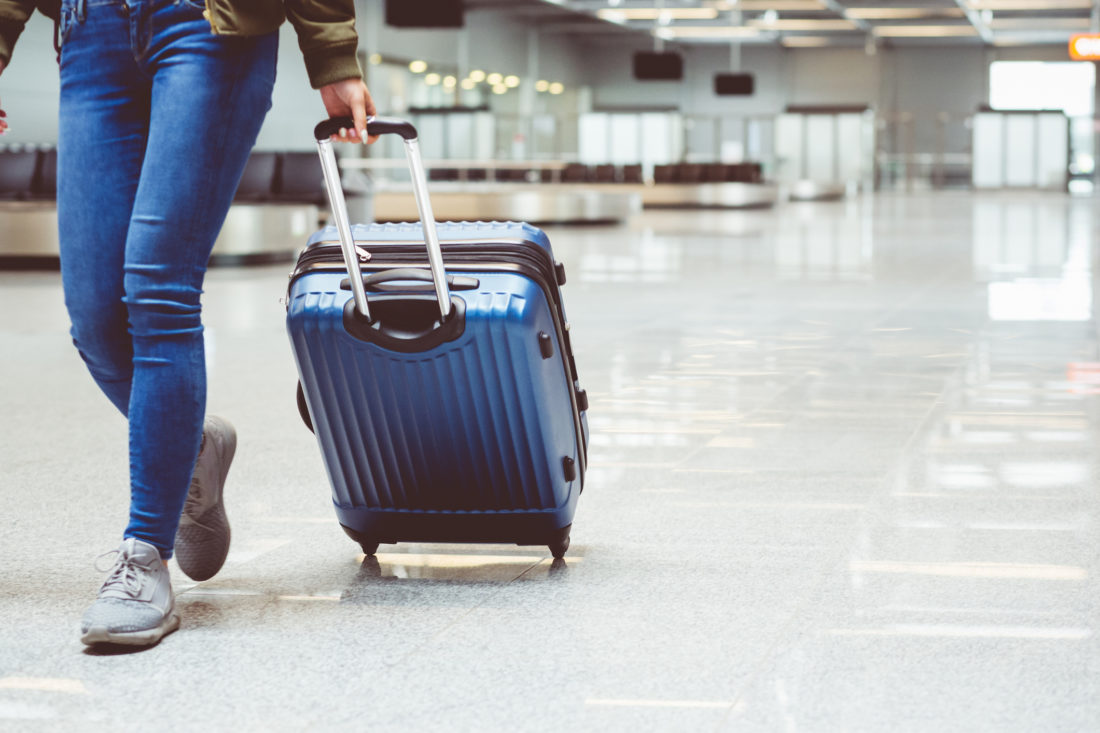 How to choose the best luggage to suit your holiday
Choosing suitable luggage hasn't always been a problem, but with more airline regulations than ever before, it's become a serious issue that can cause days or weeks of stress in the leadup to your holiday.
Before looking at what's on the market, let's consider some of the key elements to help you make your decision.
What to consider
First and foremost, your luggage needs to fit in everything you need without exceeding the airline's restrictions. You'll need to be aware of these as well as what you need to take with you to help you decide as to the size of your suitcase. You should also consider the durability of your luggage as fragile material could get damaged in any rough handling on the journey. Making sure the lock is secure is essential.
Of course, you'll want to have a think about the ease of use of your piece of luggage. Lugging a heavy bag around with no wheels and a hard handle will be an immediate regret. The aesthetics of the luggage also needs to be thought about. Do you go for a sleek black design which looks stunning, or a brightly coloured one which will be easy to find should it go missing? Naturally, the cost of the piece of luggage is as important as anything else. Are you set on your budget?
It's worth noting that carry on luggage for most airlines is 55 x 35 x 20cm, or 22 x 14 x 9 inches.
Weekend breaks and regular holidays
Many people taking quick one-to-three-night stays in Europe tend to go with a crammed carry on bag to avoid luggage charges. The Travelon range of bags can purchased from under £30 and have specialist anti-theft technology fitted into them.
If you opt for a suitcase but have concerns over weight, the IT range of suitcases sells itself on being the world's lightest suitcases. Not all shell suitcases are light though, and the Amercian Tourister not only has a 4-wheel design for easy carting around, the Air Force 1 series (in either bright pink, blue or green) win the coveted 'easiest spot on the carousel' award, perfect for those who get tetchy when waiting for their luggage.
Business trips
Business trips can be stressful enough when rushing through airports, which is why the major brands that cater to this market offer innovative ways to make your journey easier. Take the SwissGear 1900 ScanSmart TSA Laptop Backpack, for instance, which has a specialist compartment for your laptop that, instead of having to take your laptop out of your bag when going through security, you simply unzip the section from the bag. The High Sierra AT3 Carry-on Wheeled Backpack gives you the freedom to wheel or carry your luggage as and when you like.
Long haul trips
If you're flying long-haul, there are probably two priorities for your luggage: capacity and durability. A strong choice might be one of Eastpak's range which offer lightweight but large baggage for as little as £60. There's also the Travelpro Maxlite 4 Expandable Rollaboard which boasts manoeuvrability, durability and affordability. There is only one pocket, however, which doesn't help with organised storage.
If you want to go all out, go for the Briggs & Riley Baseline Spinner suitcase is expandable, has plenty of pockets, eight wheels for manoeuvrability and even comes with a lifetime warranty. It doesn't come cheap though, with prices upwards of £450.
Backpacking
If you're going backpacking, you'll want to take serious consideration for the backpack you buy. You'll need to think of comfort, durability, space and cost.
The Osprey Atmos AG 65 is generally considered the go-to for backpackers with its close fit, back ventilation and 65 litre capacity. The Berghaus Trailhead 65 is another solid option, too. As most backpackers observe, don't sacrifice durability for price. Spending £100 or more on a backpack may seem like it's cutting into your spending money, but it'll be well worth the weight when you're comfortably strolling the sights instead of grimacing at every step.
Whatever trip you have planned and whatever luggage you plan on taking with you, the one thing to protect your purchase is a trusted insurance plan. At R Collins & Co, we can arrange insurance from the moment you step out the door to the moment you land, including lost luggage, delayed flights and much more, with specialist cover for backpackers and adventure holidays.
Find out more about our insurance options by calling 01977 558391.