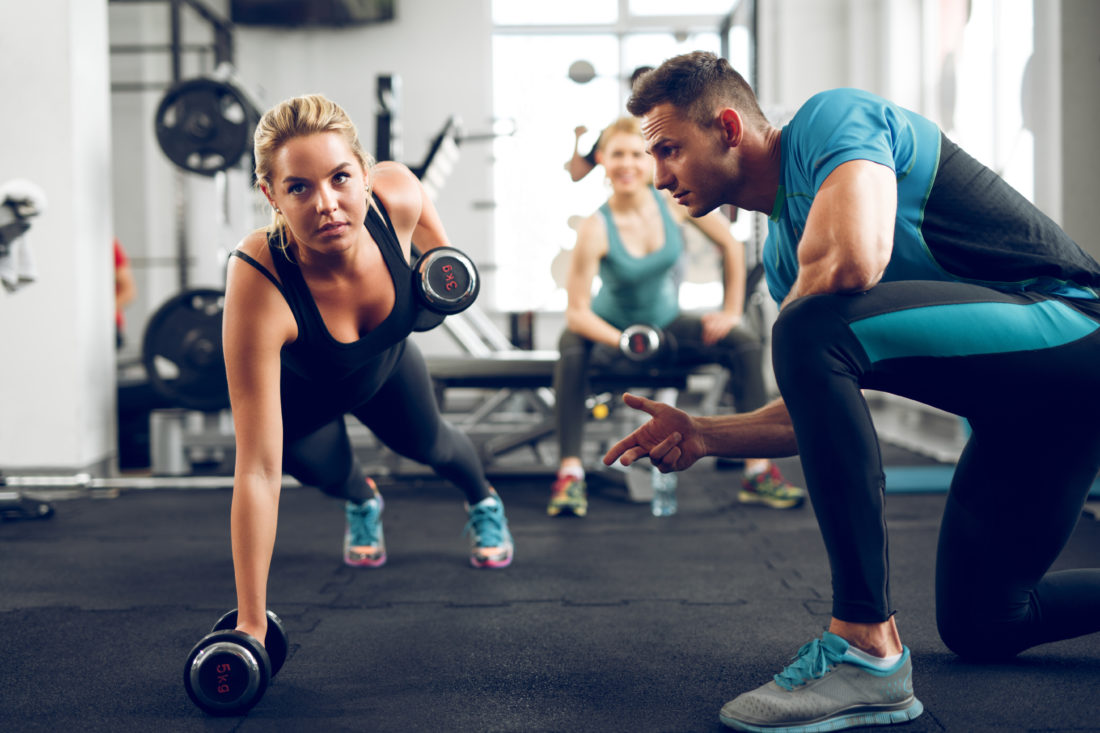 How to become a personal trainer
An ever-increasing profession, personal trainers are usually self-employed and enjoy their own schedule of new and existing clients mixed with their own training, often all in the same gym.
Aside from an enthusiasm for fitness, what do you need to become a personal trainer?
Much like a teacher, a personal trainer is so much more than simply a trainer. They are also instructors, enablers, educators, preachers, teachers, influencers, explainers, counsellors, developers, motivators, performers and much more. In fact, it's as much about mental motivation and wellbeing than it is about physical ability.
What exactly does a personal trainer do?
Construct plans of action and set realistic targets for their clients to work towards
Motivate and maintain the progress towards these goals in every session
Offer guidance on other elements of fitness including other training, mental wellbeing, and nutrition
Help clients with their physical workout
Keep up to date on developing fitness-related news to improve their clients' progressThat's why
What do I need to be a personal trainer?
A qualified personal trainer will usually have the necessary qualifications before they can practice. These include:
Level 2 Certificate in Fitness Instructing – Gym
Level 2 Diploma in Health, Fitness and Exercise Instruction
Level 2 Diploma in Instructing Exercise and Fitness
You can either complete these separately or pay for an advanced course which will cover the Level 2 certificates as part of the course. These are:
Level 3 Diploma in Fitness Instructing and Personal Training
Level 3 Diploma in Personal Training
It doesn't stop there, though. These qualifications allow you to train others professionally, but many personal trainers and fitness instructors go on to earn more certificates in similar fields.
How do I take these courses?
Like in any sector, there are plenty of training providers out there for the fitness industry. The courses and their providers can vary in price and quality, however, so it's worth doing your homework to find a reputable course from a trusted provider.
Consider what you want to get out of the course before you stump up the money. Does it include additional elements? Will you be able to train straight away? Where do you take the course?
What else do I need?
Aside from the compulsory certificates and determination to succeed, you might want to get work experience. Many trainee personal trainers shadow other trainers, but it's not required. If you don't want to shadow, you can watch videos, tutorials and how-to guides to improve your knowledge and skillset. Since you may have clients for months on end once you get going, it's worth having a bank of different methods to turn to if one training style isn't working for a client.
What about insurance?
Sometimes overlooked, insurance for personal trainers can be of huge benefit to your profession. If something were to happen due to your negligence, or if a client blamed you for a loss or injury based on your advice, you could face legal action which can be costly and harmful to your reputation.
We are insurance specialists and provide intuitive personal trainer insurance based around you. So, whether you specialise in deadlifting, building stamina or delivering yoga classes, we can protect that knowledge with professional indemnity cover. Find out more about this cover by calling R Collins & Co on 01977 558391.