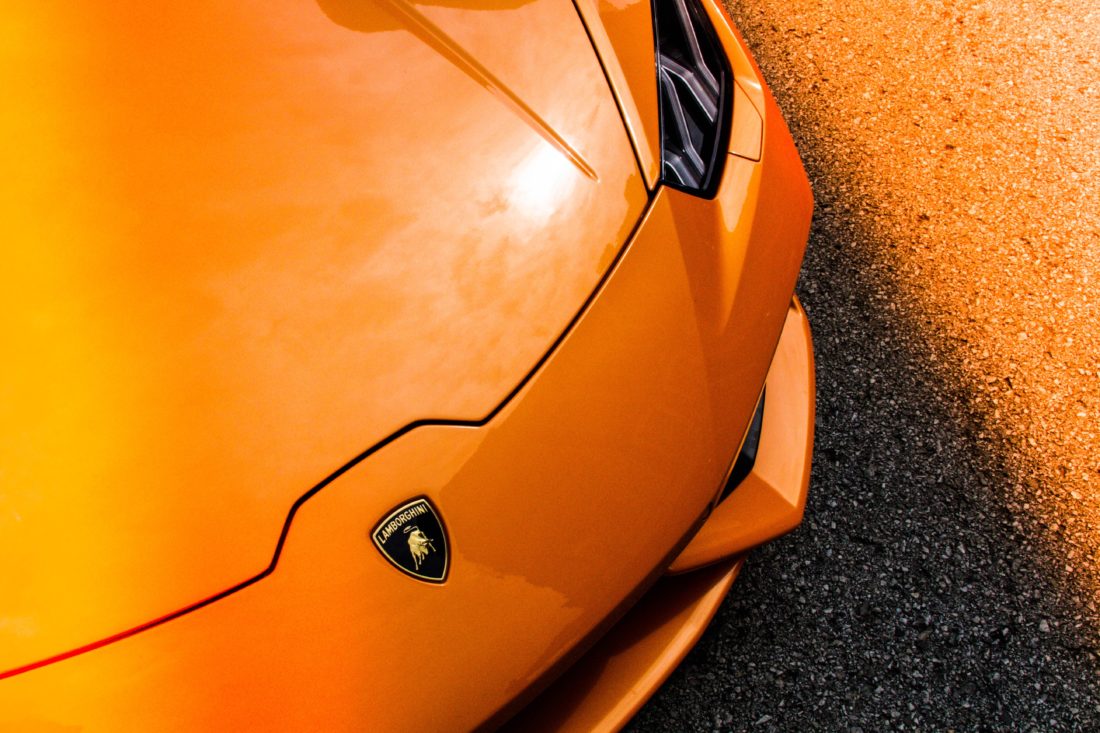 Maintaining the value of your supercar
For many, buying a supercar or hypercar is a lifelong dream. But simply driving it off the forecourt can slice the value off it. Maintaining any vehicle protects its value, safety, efficiency and performance, but it's much more important for exotic vehicles.
Of course, supercars are there to be driven and may decrease in value naturally. However, keeping yours in pristine condition means that you can ride the wave and watch your supercar become a classic as the value steadily increases. Just look at a low-mileage Ferrari F40 whose price now goes beyond £500,000.
So, without bubble wrapping your purchase and tucking it away each night in a securely-locked subterranean bunker, how can you realistically minimise the depreciation?
A well-oiled machine
Making sure your car is regularly serviced won't just protect its value, it'll keep it running to optimal performance, letting you get the most out of it whether on rural roads or out on the track. Of course, a prospective buyer will much appreciate a full service history if you do decide to sell.
Use the right stuff
The people who put your car manual together are the people who know the most about your car. Even if you think you're a mechanical genius, it's always best to follow their recommendations during any maintenance you do. If parts need to be replaced, use original and authentic parts only.
Go specialist
Sometimes, it's not possible to head back to the dealer for every bump and graze. When it's not, you should use a specialist mechanic, preferably somebody who is focused solely on your manufacturer or high-performance cars. Do your research. There should be somebody closer than your dealer.
Proper storage
Bad weather causes rust which is often considered the biggest threat to the value of supercars and hypercars. Minor scrapes can be protected by a coat of high-quality wax. Do your research or speak with your mechanic to see what the manufacturer recommends. If you have a climate-controlled garage, be diligent about making the most of it. If you don't, a dehumidifier can have a similar result at protecting from humidity.
Drive at the right time
Of course, this isn't a plea to not drive your supercar. However, it's worth thinking about when you take your whip out. If you know it will rain, is it absolutely necessary you take it out? Can you hold out a while longer? Your motor will appreciate it.
Drive safely
A no-brainer, but those with supercars can sometimes feel provoked into getting the most out of it, driving to the limit in unsuitable areas. If you do want to test it, take it to the track. Otherwise, be safe. Besides, the slower you travel, the more time onlookers get to admire.
Be smart with insurance
There are tons of insurance options out there for supercars but not all of them are a wise choice. If you were willing to spend money on a supercar, you should be willing to match it for exclusive insurance. A broker like R Collins & Co is a good place to start as we have access to a wealth of insurers and work with you to offer our advice on which one will work best for you.
If you pick a keeper, you never know, your supercar could become a classic and its value could soar. Then there's just the little issue of letting go of it.
Find out more about our insurance options by calling R Collins & Co on 01977 558391.