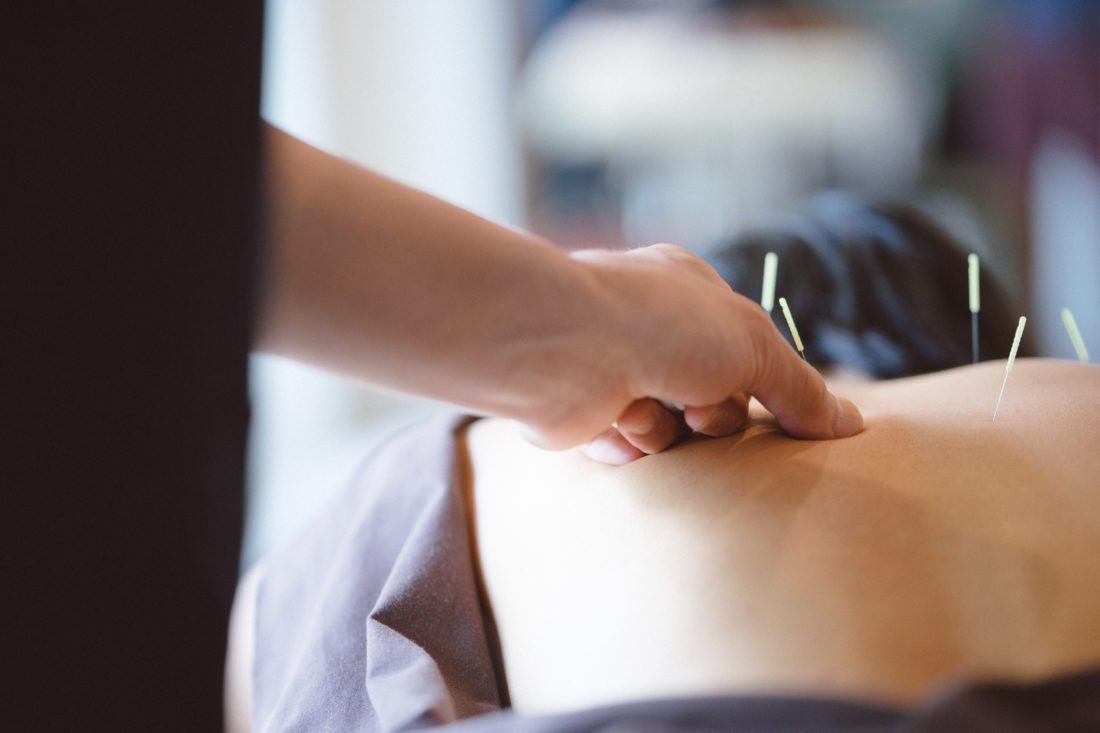 Alternative methods to relieve back pain
Whilst back pain can be somewhat relieved with pain medication administered by your GP, people are increasingly turning to alternative, drug-free remedies to target their back pain. We take a look at some of the most popular alternative methods to relieving back pain and how they work.
Acupuncture
Acupuncture acts as a means of stimulating the body's nervous system to provide short-term relief of back pain. The practice began in China over 2,500 years ago and uses very thin needles, causing little to no pain, to stimulate 'acupressure points' under the skin. It's suggested that this practice is useful alongside other forms of conventional therapy.
Massage
Many people believe that massage can help them relax and eases chronic pain. Whilst there is little scientific evidence of its benefits, a 2009 study concluded that massage can be beneficial for certain forms of moderate/chronic back pain. It's very popular for back pain in pregnancy due to its non-intrusive nature.
Yoga and Pilates
There have been very few studies into the benefits of yoga and Pilates for back pain but there are a number of people who participate in these activities who will testify that it works for them. The Clinical Journal of Pain does suggest that there is strong evidence that yoga can help back pain in the short-term, however, cannot testify for any long-term benefits.
Cupping
If you've seen celebrities sporting multiple large red circles on their skin, they might have succumbed to the cupping trend. This practice involves applying heated cups on the skin, creating a vacuum which is intended to remove impurities from the body and encourage blood flow. However, be aware that there's no science to back this up and it's thought it may even be harmful.
Hypnotherapy
Hypnosis for back pain is intended to address both the physical and mental causes of pain to train the mind to influence its perception of it, produce endorphins to relieve it and to uncover any underlying mental causes of it. It's the least invasive alternative method and has been proved as useful for some individuals.
Balneotherapy
This is a form of hydrotherapy which involves bathing in mineral water or mineral-rich mud and is usually practiced at spas. Despite its seemingly innocuous nature, people should discuss this with their GP before undertaking the treatment. It's considered that this can be particularly effective in treating lower back pain.
Address any concerns you may have about your health or support your employees with private healthcare insurance from R Collins & Co. Get in touch today on 01977 558391 to see how we could help.