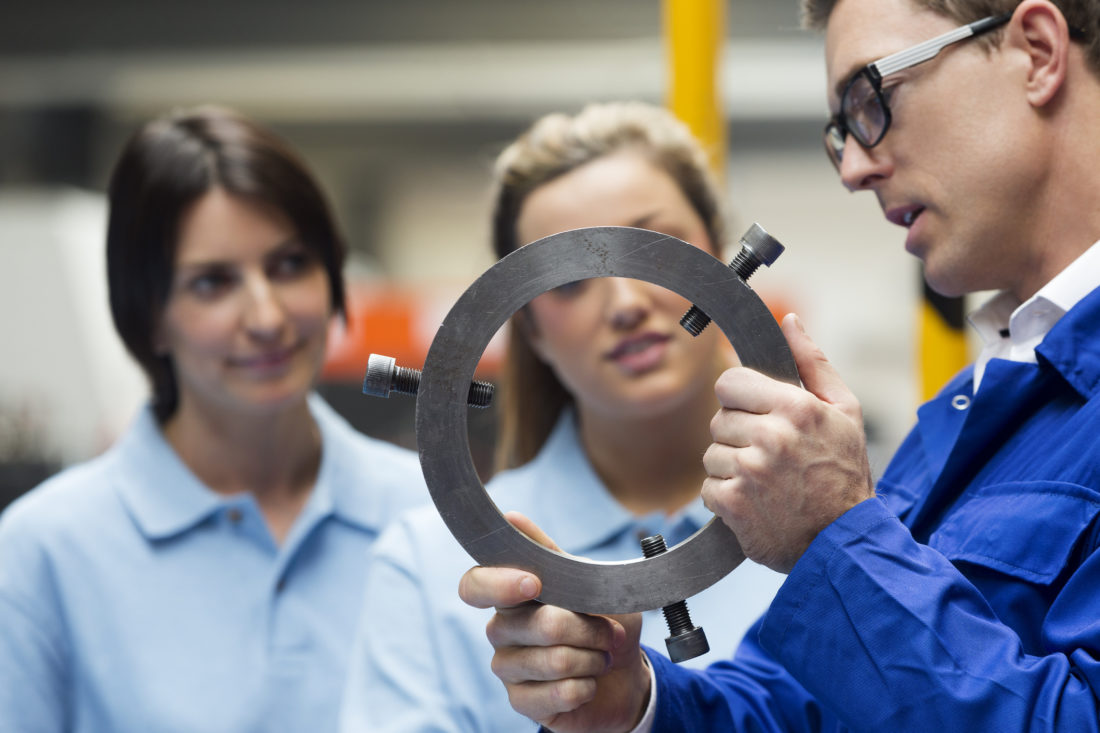 Engineering education – from the middle ages to industry 4.0
Historically, apprenticeships were the only way to make a name for yourself in the world of engineering, and while they're unlikely to ever be the sole option again, it's becoming an area of focus once more with the Government committed to providing three million apprenticeship placements by 2020.
The origins of the engineering apprenticeship
Apprenticeships can be traced back to medieval times, where they were used to train people in construction, paper-making and printing. These apprenticeships evolved with industry, and training in engineering emerged in the late nineteenth century, along with shipbuilding.
This training took a very different guise to the apprenticeships we recognise today, as the employer – or master as they will have been known – offering their charges lodgings as well as work, in exchange for money paid by their parents or a charity.
The end of the First World War marked a universal review of pay rates, and the Government introduced the Interrupted Apprenticeships scheme, whereby wages were supplemented by a state 'wage allowance'. This is to prevent servicemen returning to their lower pre-war salary. This scheme enveloped 45,000 apprentices, of which 16,000 were in engineering. Between 2013/14 there were 105,000 people enrolled on an engineering-related apprenticeship, according to the Engineering UK 2016 Status of Engineering Report.
Today's training in engineering
The 1944 Education Act would prove pivotal to the shaping of the education system as we know it today, and between 1960 and 1970 the number of UK graduates had more than doubled to 440,000. Today it's more than two million, including students taking a more academic path towards their chosen engineering role.
Different sectors and employers will look for different evidence of qualifications and skills, and while graduates with a 2:1 degree or higher in a relevant subject are certainly attractive candidates, most employers would also be looking for practical working knowledge, as is the case with many other degrees and career prospects. With this in mind, sandwich courses which offer practical experience alongside studies are a favourable option.

Emerging roles in engineering
Technological advances, and the trail blazed by the Internet of Things and sophisticated communication, means that skills including computer programming are making their way onto the national curriculum.
The emphasis on Industry 4.0 is already anticipating the potential of merging industry and the internet, and it's safe to assume new opportunities will emerge for young people unlike any others.
If you're thinking of taking on an apprentice and wondering where you stand on your Employers' Liability cover, get in touch with a team member at R Collins & Co who will be happy to help. Call us on 01977 558391.