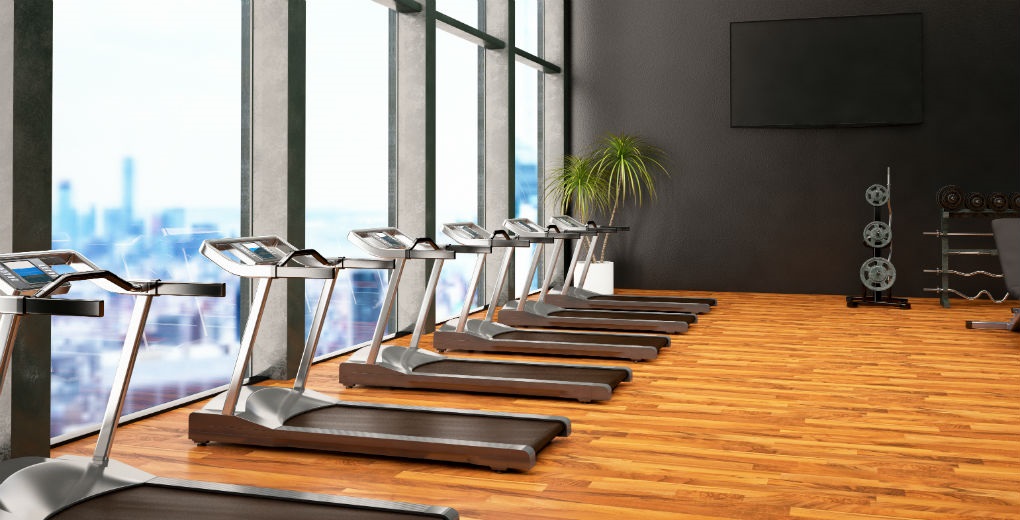 The rise of the boutique gym
The UK wellness and fitness market is set to grow from £17.bn in 2010 to £22.8bn in 2020.
As the sector continues to grow, new entrants and existing fitness chains alike are having to diversify their offering to give customers something different and stand them apart from the crowd.
Whereas a few years ago, customers would tend to hold a single membership at their local gym, new more agile offerings are now allowing customers to jump between gyms and fitness centres. But why has there been a shift in consumer behaviour to this new way of working out?
Out with the old and in with the new
One of the problems with the old gym model is that it tended to offer everything but specialise in nothing. More traditional gyms might have had a full array of classes available, but the same teachers would often teach multiple classes and tended to not be experts in a certain field. You might have found the same teacher taking a yoga class and then a weights class. Whilst this was commonplace and accepted just a few years ago, customers are increasingly wanting access to more unique classes and expert teachers.
This consumer shift presented an opportunity for more specialist fitness centres to take a slice of the health pie. Co-founder of Boom Cycle, a popular spinning studio chain, Robert Rowland said that the change in attitudes "Led to an opportunity for smaller nimble operators such as boutiques to come in and disrupt things even more". Nowadays, living in a city in the UK, you have access to any number of specialist classes and boutique classes – from hot yoga to barre class and everything in between.
Modern payment plan
As well as the classes they offer, what also differentiates these new gyms is the way customers pay. Gone are the membership payment models that tied customers into a contract for a certain amount of time. Rather, these new gyms offer a pay-as-you-go model which enables customers to dip in and out depending on their availability. And whereas older gyms tended to charge anywhere from £30 – £100 per month for unlimited access, boutique gyms and studios can charge as much as £20 for a single workout. This new model appeals to the young urban dweller with plenty of disposable income.
However, whilst this new model is great at pulling people in, the challenge is keeping them. The flexibility that boutique gyms offer can also create a fickle customer who will try out a class before moving on. Jason Kelly, the author of the book 'Sweat Equity' said "the business model of 'pay-as-you-go' cuts both ways. It provides you an opportunity to grab people pretty easily but then they have no real economic incentive to stay with you". This type of attitude makes it hard to retain customers, so what is it that is helping to build brand loyalty?
Understanding the appeal
What these boutique gyms try to cultivate to engage the customer for longer is a sense of community. Simon Moriarty, analyst at Mintel said: "boutique gyms offer an experience that feels more personal…the cost can be prohibitive, but the growth in this segment suggests it isn't a massive barrier for many people who feel that the value of the new gym experience is worth the price." These boutique gyms try to offer a sense of belonging and enable clients to feel that they are part of a tribe. One of the ways they do this is by offering social events to enable clients to get to know each other and make new friends.
Launching a boutique gym
Whilst the number of boutique gyms popping up around the UK continues to rise, there is still an opportunity for entrepreneurs to capitalise on the trend. One of the advantages of launching a boutique gym is that less capital investment is needed initially, as the facility will require less floor space as well as less staff and equipment. Emma Barry, former director of group fitness at luxury exercise company Equinox and global fitness industry expert says: "The future of the boutique sector remains bright – health is the new wealth. She concludes "boutique gyms will continue to capture the hearts and heart-rates of more customers as the fitness and wellness purse continues to fill".
If you are considering opening your own boutique gym or are an existing gym or fitness centre owner, we can arrange tailored insurance cover for you. Give R Collins & Co a call on 01977 558391.