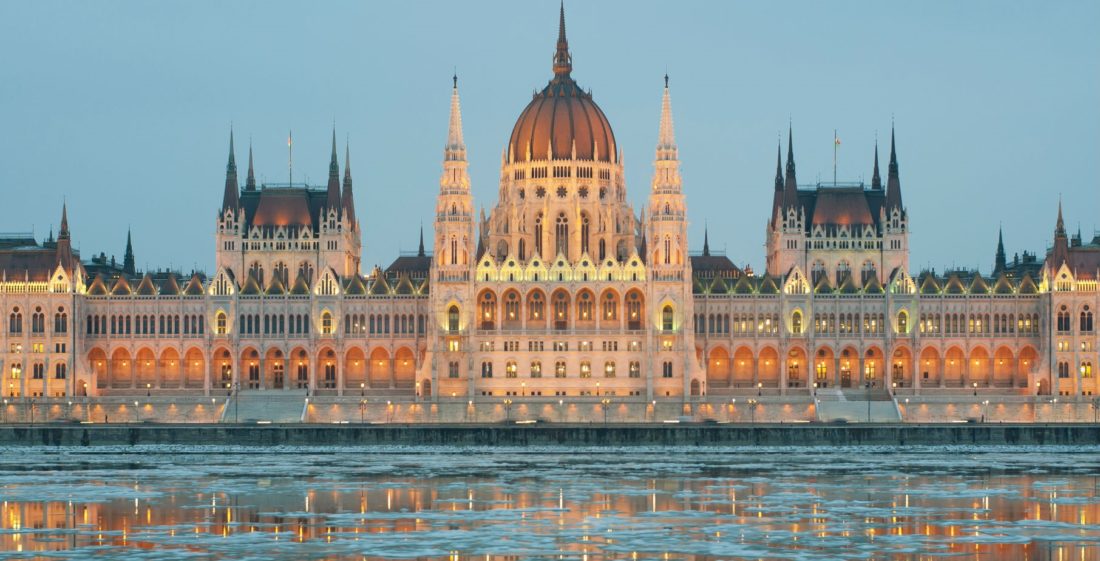 12 days of…European winter city breaks
On the first day of Christmas my true love gave to me, a getaway to Helsinki. Haven't you heard, winter city breaks are all the rage? With most of Europe close enough to get to in under five hours, why not treat yourself to a festive frolic in one of the twelve cities we've chosen.
You'd be hard-pressed to visit all these destinations in twelve consecutive days, and to get the most out of your experience we wouldn't recommend it, but here it is – our 12 days of European winter city breaks:
One – Bergen, Norway
Norway's second city Bergen has a small-town feel in comparison to the capital Oslo, and it is as pretty as a picture. The brightly painted coastal buildings and traditional Norwegian architecture gives the city a fairy-tale quality. The famous Norwegian fjords are just a stone's throw away and can be seen in a day from Bergen; they are truly breath-taking. Return in time for dusk when the city comes alive with fairy lights and enjoy a beer in one of the cosy pubs the city has to offer.
Two – Gothenburg, Sweden
Sticking with the Scandinavian theme, Gothenburg in Sweden is second on our list. When it comes to trendy getaways, Gothenburg really is the crème de la crème of cool. As a hotbed for creative folk, you can enjoy numerous independent art galleries, grungy music venues and ultra-stylish bars and shops.
Three – Porto, Portugal
While Portugal is probably a destination you would more readily associate with summer, sophisticated Porto should be top of your list for a winter foray. Porto, as the name suggests is famous for its port and a trip to the coastal city would not be complete without a tour of a few of some of the local port houses that sit atop the hill overlooking the city's skyline.
Four – Hamburg, Germany
Hamburg's maritime design helps create a very atmospheric feel in the wintertime and the city is steeped in culture. Take the time to soak up some of this culture with a visit to the modern Elbphilharmonie, a glassy concert hall which sits atop an old warehouse, and houses one of the world's most superb acoustic spaces.
Five – Helsinki, Finland
Finland's easy-going capital is so welcoming, you might never want to leave. Located at the Northern coast of the Baltic Coast, Helsinki is nearly 470 years old and is renowned as being a place where people feel easily at home. Made up of beautiful islands and full of green spaces, Helsinki is the perfect place for a combination of exploring, eating and drinking in some of its world-renowned restaurants.
Six – Copenhagen, Denmark
Home of Hans Christian Andersen, Copenhagen has become synonymous with fairy-tales and Danish 'Hygge', but there is so much more that this stylish Danish capital has to offer. If you want an authentic Copenhagen experience, you must do as the locals do. Walking down a road in Copenhagen you will be surprised by the lack of car noises; this is because almost everyone cycles everywhere. For a slice of Danish cool, step into one of the ultra-stylish Scandi design stores or splash out with a meal at one of the city's 17 Michelin restaurants.
Seven – Palma, Majorca
Like Portugal, Majorca is probably not somewhere you would have considered as a winter destination, but Majorca's largest city Palma has a lot going for it in the colder month too. From stunning architecture to designer shops and authentic Spanish cuisine, there's plenty to keep you occupied.
Eight – Ghent, Belgium
Ghent is only half an hour away from Belgium's capital Brussels and although it is perhaps the not the most well-known of tourist destinations, it promises to surprise and delight its visitors. The city's exceptional Design Museum housed in the elegant old Hotel de Coninck is a perfect place to escape the cold and wind away the hours.
Nine – Dublin, Ireland
Ireland's capital remains a famous winter destination due to its picturesque setting and cosy pubs. For the past nine years, the city has also hosted the magical Smashing Times City of Dublin Parade, a colourful festival which is centred around the winter solstice. No visit would be complete without a pint of Guinness to warm the cockles of one's heart.
Ten – Edinburgh, Scotland
Our list wouldn't be complete without a homegrown entry. If you haven't been to Edinburgh during wintertime, then you really are missing out. The city's Hogmanay Festival attracts thousands of visitors every year and is a three-day celebration of the New Year with an outdoor concert, fireworks and dancing.
Eleven – Prague, Czech Republic
No city transforms into a winter wonderland quite like Prague. With one of Europe's best Christmas markets outside of Germany, it is a perfect place to get in the festive mood.
Twelve – Budapest, Hungary
Last but not least on our list is Budapest, the capital of Hungary. Divided into two halves, 'Buda' and 'Pest', the city has much to offer and winter is the best time of year to visit. The Hungarian Parliament is spectacular all year round but surrounded by the frozen river Danube in winter it really is a winter wonder. When you get too cold to continue sightseeing, thaw off in one of the grand thermal baths.
So, there you have it, our 12 days of European winter city getaways. With so many magical destinations right on our doorstep, you really are spoilt for choice.
If you would like to arrange holiday insurance for you or your family, please contact R Collins & Co on 01977 558391 .