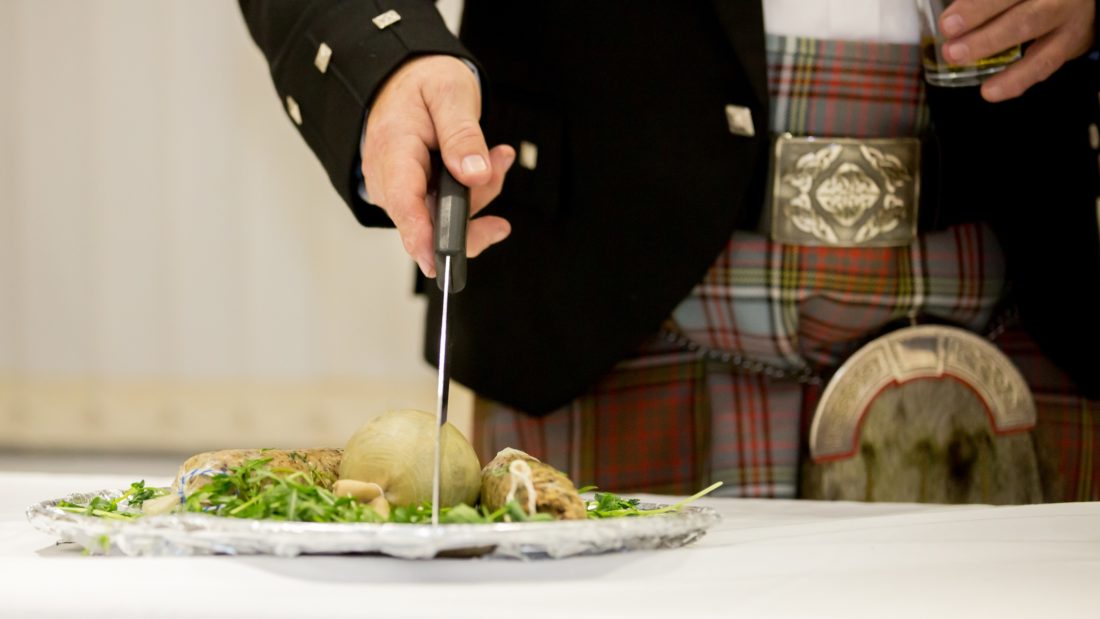 What are your plans this Burns Night?
25 January marks the birth date of 'Immortal Memory', Robert Burns, the much-celebrated poet. With it comes heady merriments, playful recitals and, what else, haggis! We take a look at what you need to join in on the fun whether you're a restaurant, pub or just wanting to host a memorable party.
A homage like no other, Rabbie Burns Night sees people from around the world celebrate the work of the great bard. Celebrated since 1801 when Burns' close friends marked the fifth anniversary of his death, there's a strong sense of tradition and an etiquette to keep, so it's no mean feat for the Chairperson to dabble in. Let's take a look at what's expected.
The welcome
Guests should stand to welcome other guests and the entertainment. The entertainment could, depending on your scale, be a piper or some traditional music. After the Chairperson's official welcome, an important prayer is recited, The Selkirk Grace.
Some hae meat and cannae eat,
And some wad eat that want it,
But we hae meat and we can eat,
And sae the Lord be thankit.
The haggis
The meal's star attraction, haggis, is piped in with traditional music. Guests are expected to clap and chant until it is taken to its place on the table.
The Chairperson, an honoured reader, recites To a Haggis. During the reading, the haggis is cut and the tasty gore within should spill out. The haggis is then toasted and guests tuck in.
After the meal
The main tribute speech to Burns is The Immortal Memory. This is recited after the meal, followed by a Toast to the Lassies and a Reply to the Toast to the Lassies. There is then a final Burns recital.
On ending the night
Towards the end of the night, the Chairperson gives thanks and, together with guests, Auld Lang Syne is sung, arms crossed and joining hands.
If this sounds a little too extravagant, worry not. There are lots of alternatives you can do, from a fancy dress party, silent disco, hosting a quiz or drawing upon a wider range of famous bards.
Of course, if you do intend on hosting such an event, or if you're a restaurant aiming to make the most of Rabbie this year, a solid insurance policy could be the gateway to your success.
Lots of things could go wrong at your event—bad weather could hamper outdoor activities, the piper could let you down, or (and this actually happened) guests could be scalded when the Chairperson cuts into the haggis during the recital.
Either way, the team at R Collins & Co can spot the risks at your event or restaurant and work hard to implement a policy that best supports your requirements. To find out more or to receive a quick quote, just give us a call on 01977 558391.