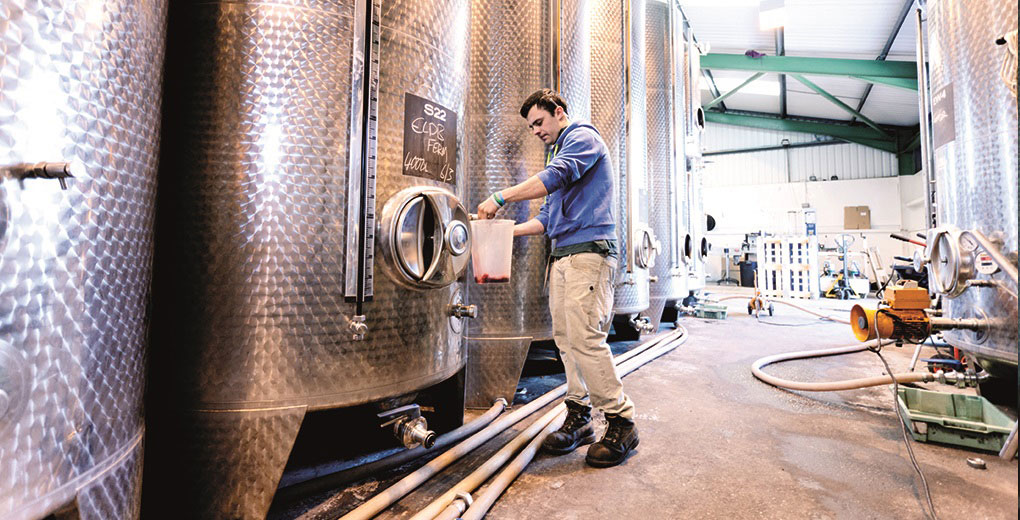 Alcohol and overheads: why craft distilleries need specialist insurance
If you've ever thought of setting up your own whisky distillery, it's likely you have a rosy vision of what it would be like: the sweet smell of malt in the mash tun, liquid bubbling away in shining stills, proud rows of oak casks gently developing the flavours inside.
Or perhaps you have your sights set on a more niche market such as gin. The spirit has become increasingly popular through a new generation of start-up distillers with bold ideas about flavour and marketing. Developing your own brand and distinctive flavour is highly enjoyable and could lead to a thriving business.
While the joys of distillation are clear and there is the potential to make some serious money, it's important to understand the costs and risks involved in running a distillery. After all, if you are going to run the distillery as a business, you will need to ensure you turn a profit.
At every point in the distillation process, there are risks for your business. Firstly, there are risks associated with your equipment and the process of distillation. Secondly, there are external risks linked to your activities within the marketplace.
Standard business insurance policies might not provide you with adequate cover for the specific risks you face as a distiller. For example, a standard commercial property policy might cover you for rectifying damage caused by floodwaters entering your premises, but would it cover the damage to your distillery equipment and associated loss if a key customer cancels a contract due to delays?
Let's look at some of the specific risks faced by distillery businesses.
Property coverage
In addition to the usual property coverage, you have some complex and perhaps temperamental equipment to protect. Your business could be severely impacted, for example, if a tank collapses or springs a leak.
Distilleries also run a higher fire risk than many other industrial operations. The flammable nature of alcohol means that fires can break out more easily – and sometimes with worse consequences compared to other types of production.
Contamination or adulteration is another important risk. Whether by accident or a reckless employee, if you come in one morning to find a dead pigeon floating in a vat then the cost could be considerable, when all the input costs and opportunity costs are factored in.
There's also the risk of the market collapsing and your product being sold at a much lower price than anticipated. In these economically uncertain times, a loss of confidence in the markets can lead to your target demographic deciding to give up on luxuries like gin and whisky for a while.
Liability coverage
When you set up a distillery you also face the risk of legal claims from employees, vendors or the public. You might be giving a tour around your premises to a potential vendor and they are injured by a falling piece of equipment, for example.
You could also face a claim from an employee if they are hurt by the lifting and carrying involved in running a distillery. It's important to set out procedures for doing this carefully, but slips are always possible, especially when you're setting out and less familiar with the tasks involved.
There's also the risk of having to carry out a product recall if a problem is identified with some of your produce. This can be extremely expensive, time consuming and bad for your reputation, even if the recall is through no fault of your own.
It might be that you want to promote your products through special events: tasting sessions, distillery tours, or perhaps stalls at festivals. This could also require specialist insurance cover, both for your guests and in the event that someone steals a van full of your products.
Distillery insurance products
Due to the boom in the craft distillery market, it's now possible to find specialist insurance products aimed at operators of distilleries. These policies are formulated to suit the particular needs of distillers and often offer a more commercial and cost-effective approach to risk management.
Do you need specialist distillery insurance? Call R Collins & Co on 01977 558391 for further information.