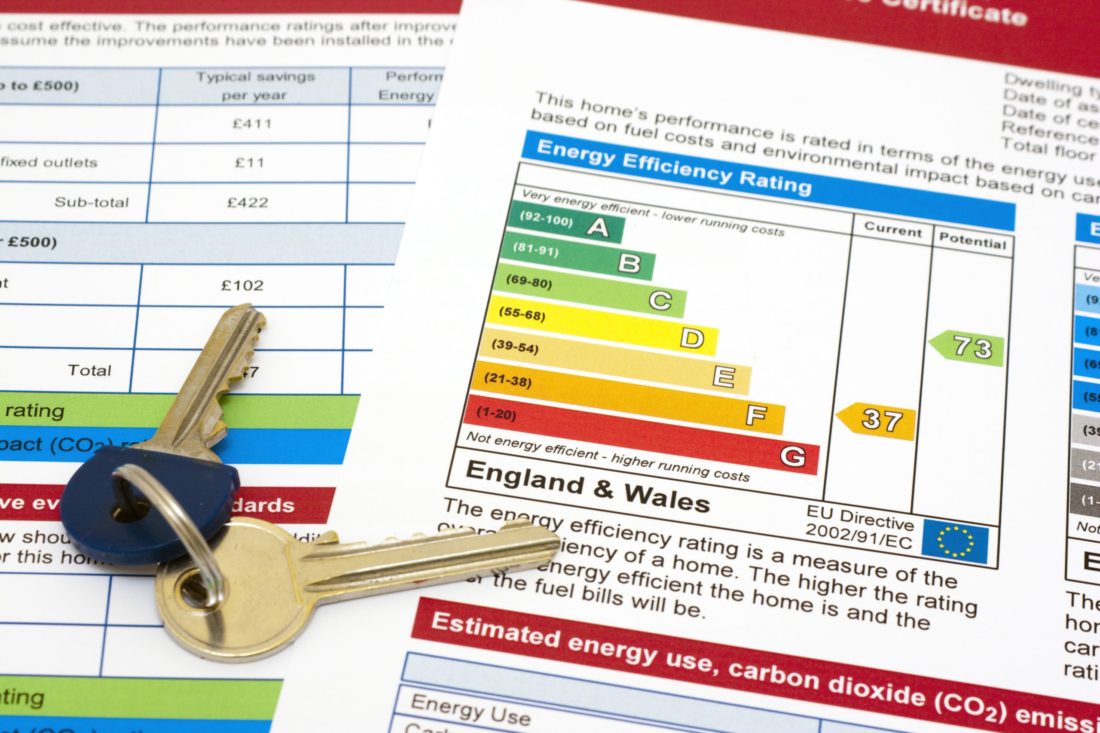 Don't forget the EPC deadline
From the 1st April 2018, all the tenancies which began after that point were required to have an EPC rating of 'E'. The deadline is now looming for all existing tenancies which will need to comply from the 1st April 2020. From this point, landlords will not be able to let out a private rented property with a lesser rating. It is essential you adhere to this deadline otherwise you may face financial penalties of up to £4,000 from your local authority.
What is an EPC rating is based on?
Your property's EPC rating will depend on the amount of energy used per m² and the level of carbon dioxide emissions. The rating scale goes from G (not energy efficient) to A (energy efficient). The higher a home's rating, the lower their energy bills are likely to be. The average efficiency across England and Wales is band D. Alongside the property's actual energy rating, your EPC will give you a potential rating, this shows you what your property could be if you make the recommended improvements.
Keeping up to date
All landlords are advised to review your property's EPC rating and ensure to undertake any reasonable improvements. An EPC is valid for 10 years so avoid getting caught out by leaving it any longer. You cannot let or sell your property without a valid EPC. The EPC rating of your property is readily accessible to the public and is likely to have an impact on the decision of prospective tenants.
Improving my EPC score
There are a number of different ways you can improve the EPC rating of your property. These include energy-efficient lighting, draught-proofing, loft insulation, cavity wall insulation and replacing an old boiler. Once you have made the recommended improvements to your property, you will need to arrange another EPC survey to get your new score.
When making significant changes to your property, this has the potential to affect your insurance requirements. If you have recently made changes to your property or are considering the impact any future changes will have on your policy, get in touch with Lagentium on 01977 558391 for a no-obligation review of your existing cover.