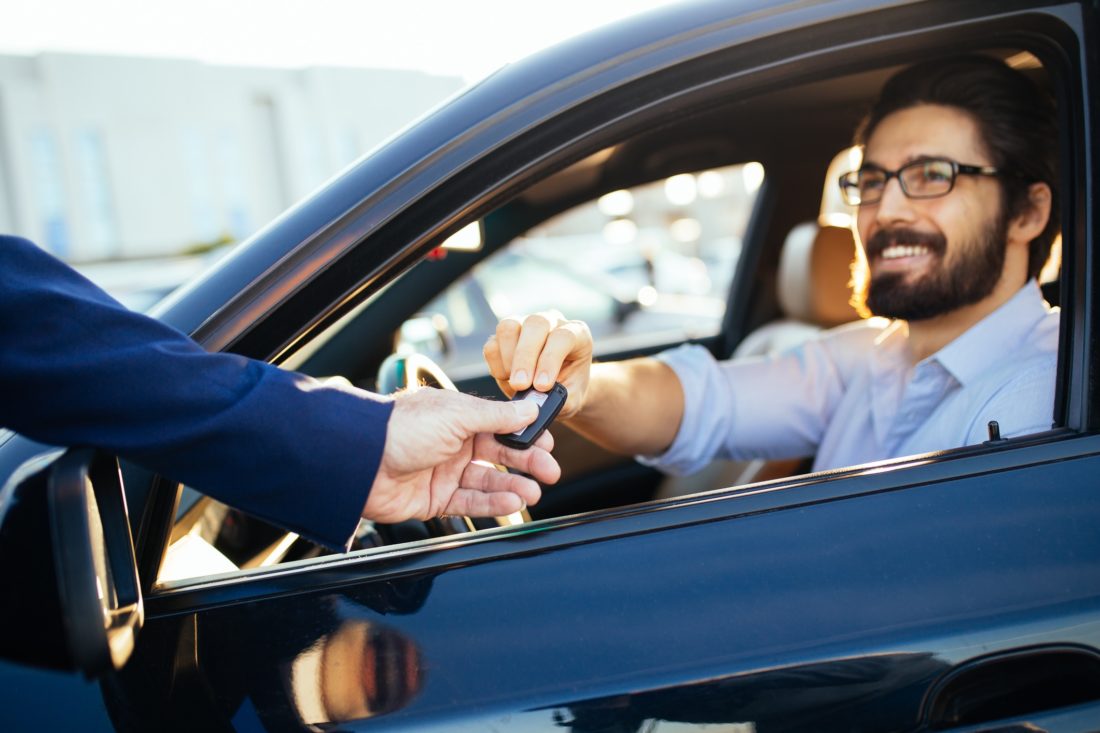 Is now the time to buy or sell a used car?
It's thought that spring or autumn is the best time to buy a used car as new number plate formats are introduced In March and September. At this time of year, dealers find themselves with an excess of cars in stock that they're looking to shift which means they could be more open to negotiation and could give you a better deal on your motor. When visiting dealerships generally, it's wise to look for cars towards the end of the week/month as dealers may be more willing to strike deals in order to meet targets and deadlines.
Despite the advantage of buying and selling by season, that's not to say that you shouldn't look at buying a used car at other points of the year. Yet, it does help to be aware of how the season will affect both the price and availability of your chosen vehicle.
Keep your eye on the market
If you're looking to sell your car, strike at the right time and you could find it very easy to make a sale. If, for example, the UK experiences a particularly bad bout of snow, buyer activity usually skyrockets temporarily on car dealer sites with people looking to buy something to match the conditions. We've taken a look at the best time to buy and sell your vehicle according to the season.
Spring
Spring could well be the best time to sell your car as between 16 – 20 per cent of new cars are registered in March. Be aware though. If you're buying a sports car or convertible, you could end up paying much more than it would cost in the winter months.
Buy
Any car subject to a staged replacement. The latest models often have new features which the older ones don't, so if you can live without these you could get the older models at a significantly reduced price in spring.
Sell
Sports cars
Convertibles
Roadsters
Summer
Summer is usually the quietest period for buying and selling cars so if you're looking at this time you may find yourself short of options. However, this is a great season for selling high net worth and specialist vehicles. Consider buying a 4×4 at this time as the demand (and more importantly price) for these will increase in the colder, wetter months.
Buy
Sell
Supercars
Classics
Top-end cabriolets
Autumn
This is the time for companies dealing with motor fleets to get their surplus and unwanted motors on the market. Private cars owners could bag themselves a great bargain on ex-fleet vehicles at auctions.
Buy
Ex-fleet vehicles
Smaller cars – ideal for infrequent, new or learner drivers
Sell
Winter
The end of the year marks dealer's end of year accounts, so now's the time to have a chat with your local dealer and see what they have available. Winter isn't considered to be the best time to sell your car but following adverse road conditions due to bouts of bad weather, you may just strike it lucky.
Buy
See what's available. Just be aware of models registered later on in the year as it makes them appear much older than those registered in the early months of a new year.
Sell
Sports utility vehicles
4x4s
Once you've got your new motor, you'll need to insure it to get it on the road. At Lagentium, we'll work with you to find a policy that suits both you and your new car down to the ground. Just give our friendly team a call on 01977 558391.